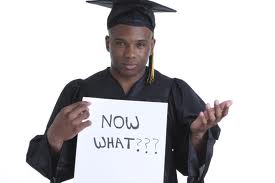 Here's something to think about when considering getting a college degree: what's the Return on Investment? Regardless of starting up a college career or going back to school, "higher education" is EXPENSIVE! In an extensive annual report of 1248 colleges and universities by PayScale, a global compensation research firm, the average cost of a "four-year" degree is $128,089!!!
Considering the scarcity of jobs these days, and limited marketability of many degree programs offered by colleges and universities, it is no surprise that many of the schools surveyed have a NEGATIVE ROI! In fact, 352 of the schools show a net loss when comparing overall cost to 30 years of earnings. That number is even more depressing if you're considering a degree completion program and won't have 30 years to try and recoup your investment.
Today's job market requires specific quantifiable skills. The survey quoted above begs the question: are those skill being taught in college? If so, what other irrelevant information has to be picked up, and paid for, along the way? Wouldn't it make more sense to get the skills employers need as fast as possible so you can get your career going? That's the philosophy of MyComputerCareer. Get in, learn the skills you need for an IT career, get out with a job in 3-6 months. Anything else is burning cash and spinning wheels. Check out the MyComputerCareer program, read the success stories, and take the FREE Career Evaluation to see if this is something for you.