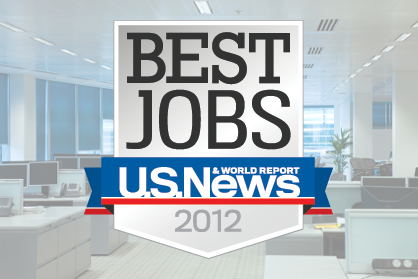 USNews & World Report recently released their 25 Best Jobs list. They're ranked based on projected growth to the year 2020, average salary, predicted job prospects, and an assessment of job satisfaction. #7 on the list is Computer Systems Analyst. Because "responsibilities can include choosing and configuring hardware and software, matching technology to users' needs, monitoring and testing the system in operation, and troubleshooting problems after implementation," computer systems analysists are needed in a wide "range of industries, including science, banking and finance, healthcare, education, and manufacturing."
The Bureau of Labor Statistics projects 22.1 percent employment growth for computer system analysts between 2010 and 2020. During that time period, about 120,400 jobs will need to be filled. The Labor Department reports that computer system analysts made a median salary of $77,740 in 2010. The highest-paid 10 percent in the profession earned $119,070 that year, while the lowest-paid 10 percent earned $48,360. The most highly compensated positions support the mining and oil and gas extraction industries, and the highest-paying jobs can be found in the Bridgeport-Stamford-Norwalk, CT, Las Cruces, NM, and Jacksonville, NC - about 2 hours from Raleigh.
Demand is strong and and compensation is high for computer systems analysts. MyComputerCareer has the program to get you into this field, and others - regardless of your background. Take the FREE Career Evaluation today and get yourself moving towards a better life in a new career!