Those entering the IT marketplace today should seek to acquire the most relevant and sought-after IT certifications from Microsoft and other dominant industry vendors. Because of its preeminence among Microsoft certifications for so long, many new or would-be computer professionals still look to the MCSE or Microsoft Certified Systems Engineer certification as the foundational credential for their career as a Microsoft pro.
The MCSE, however, was specifically created for "designing and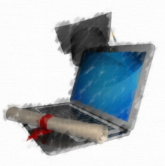 implementing infrastructures for Windows Server 2003–based business solutions" according to Microsoft. But this technology has been superceded by Server 2008 and other later applications. That is why Microsoft is now advising: "If you want to be certified on newer technologies, such as Microsoft Exchange Server 2010, Windows Server 2008, or Microsoft SQL Server 2008, the Microsoft Certified IT Professional (MCITP) is the appropriate certification to pursue."
In January of 2010, MyComputerCareer.com " target="_blank">MyComputerCareer.com replaced the MCSE certification with the MCITP in their curriculum to keep up with the change in technology and offer students the skills in highest demand in the marketplace.
The MCITP is one of the most significant certifications for IT Professionals, particularly relating to network and database administration. Again, according to Microsoft: "The Microsoft Certified IT Professional (MCITP) certification helps validate that an individual has the comprehensive set of skills necessary to perform a particular job role, such as database administrator or enterprise messaging administrator." Professionals holding the MCITP certification from Microsoft are prepared to hold a wide range of system administrator level positions in IT.