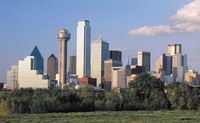 According to Information Technology Crossing, an IT job board that aggregates job postings from numerous major sources from across the Web and across the country (U.S.), demand for IT personnel continues to rise. In a recent press release, the company cited 89,000 new job listings in just the last seven days. "With companies in all sectors increasingly using...more advanced software applications...there will always be a good demand for systems administrators," the article said.
The article also indicates that the lion's share of the IT job growth is coming in areas outside the so-called Tier-One cities like New York, Washington DC, or Silicon Valley. Instead, the best markets for new graduates are in locales not typically thought of as technology hubs--cities like Atlanta, Dallas, Philadelphia and other "second-tier" locations.
That's more good news for students of MyComputerCareer.com with computer training centers in Raleigh, NC as well as Dallas and Houston, TX where IT job growth is significantly outpacing the economy as a whole and other major metropolitan areas.