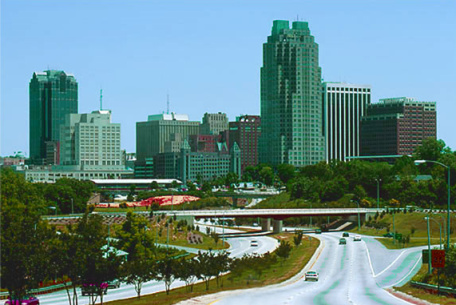 The Raleigh-Cary metro area ranked 18th in year-over-year labor-market performance among America's 100 largest Metropolitan Statistical Area's (MSA's) according to the US Bureau of Labor Statistics. The report confirms that despite slow overall economic growth--and particularly slow recovery in the employment category--the Raleigh area is one of those leading the way out of the nation's economic doldroms.
Although private sector employment droped by 0.59 percent from April 09 to April 10, the metro area fared far better than 82 other top-100 markets. Important to note, too, is that during the same period, population in Raleigh-Cary rose by an estimated 4 percent according to Builderonline.com, a key information source for home builders. That strongly suggests that job growth was actually in positive territory for the region joining an elite group of only three other markets nationwide in positive job growth. Employment growth has appeared particularly strong in the first two quarters of 2010 in the Raleigh market.
The Bureau of Labor Statistics continues to project Networking and Data Communications as the 2nd hottest field for job growth for the decade ending in 2018. Jobs in Information Technology here in the Triangle continue to be strong as suggested by the continuing success of MyComputerCareer.com students in finding entry level positions and in advancing in their careers.
It's all good news for career changers and others looking to build their present and future financial and personal success on the strength of the I.T. industry. In the worst of times, our sector has continued to be a source of strength and hope. The best is yet to come!